Sunday June 7 saw the conclusion of the Italian Single Class Championship which has been ongoing in Ferrara since May 30.
The 46 pilots competing for the title were helped by very good weather, the winner being Larian Gliding Club member Ricardo Brigliadori flying an 18mASG 29, scoring 4,978 points, beating runner up Giorgio Galetto from AEC Bolzano in the 18m Ventus2CXA into second place by 13 points.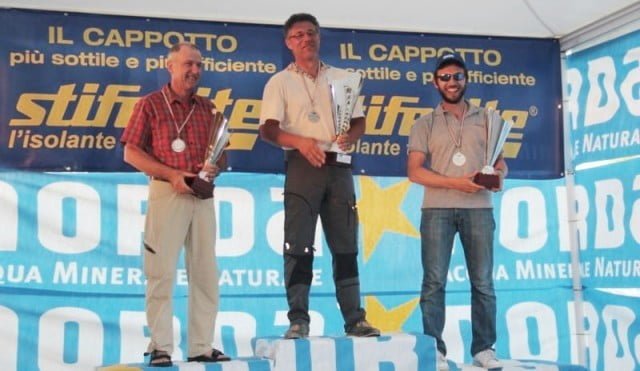 Third place was taken by David Schiavotto of Aero Club Adele Orsi and the Venetian Alps Aero Club in the ASG 29E with 4,951 points.
Fourth and fifth places were taken by ACAO's Peter Hartmann in his ASG 29E and Luca De Marchi in the Ventus 2 AX with 4,852 and 4,798 respectively.
During the same period women pilots have been flying in the Fly-Pink 2015 competition with 10 pilots attending from Italy, UK, Germany, Hungary and Russia.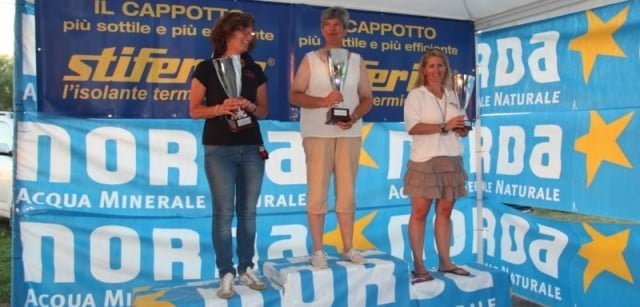 Elizabeth Sparrow (UK) won the competition gaining 4.649 points in her Standard Cirrus, Second place on the podium was ACAO president Margot Aquaderni, brilliantly defending our club colours in her Ventus 2AX.
The club flag was also defended in the Vintage Race by Poletti Franco and Lino Pio who flew the Berfalke 2 to third place and Anna Dalmazzo and Nando Zardin flying with Dario Sormanni in the KA7. Unfortunately, due to health problems, Stefano Bassalti had to abandon the race.
For the second consecutive year the Team Trophy went to the Aero Club Adele Orsi with president Margot Aquaderni accepting the trophy.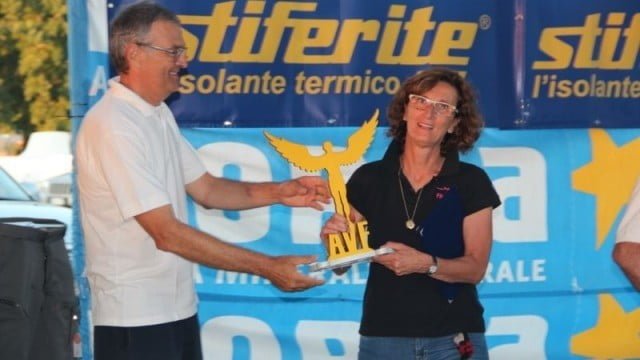 Fotogallery:
[lg_folder folder="/Ferrara 2015/"]