The World Championship for the 18-meter, 20-meter two-seater and Libera classes has just concluded, with excellent participation and results from the Italian team.
In the 18-meter class, two Italian pilots earn the podium with silver and bronze (R. Brigliadori and D. Schiavotto, respectively), while the Italian team earns the bronze medal in the team standings. All the other riders reach respectable positions, considering the very high level of competitors.
Full results at this link:
https://www.soaringspot.com/en_gb/37th-fai-world-gliding-championships-2022-szeged-2022/
Our club was amply represented by our president Margherita Acquaderni as coach of the Italian team, Alberto Sironi competitor in free class as well as S. Ghiorzo+F. Mangano and Peter Hartmann +1 competitors in the 20-meter class.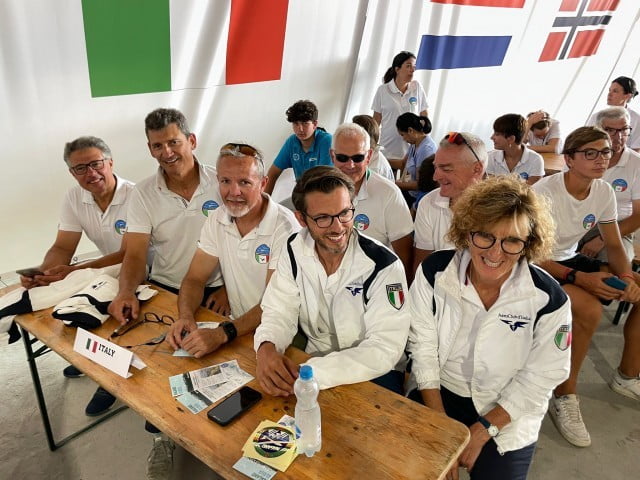 From left R. Brigliadori, A. Sironi, A. Pozzi, D. Schiavotto, S. Ghiorzo, F. Mangano and M. Acquaderni

Team Italy posing to show off the many FAI awards and diplomas received.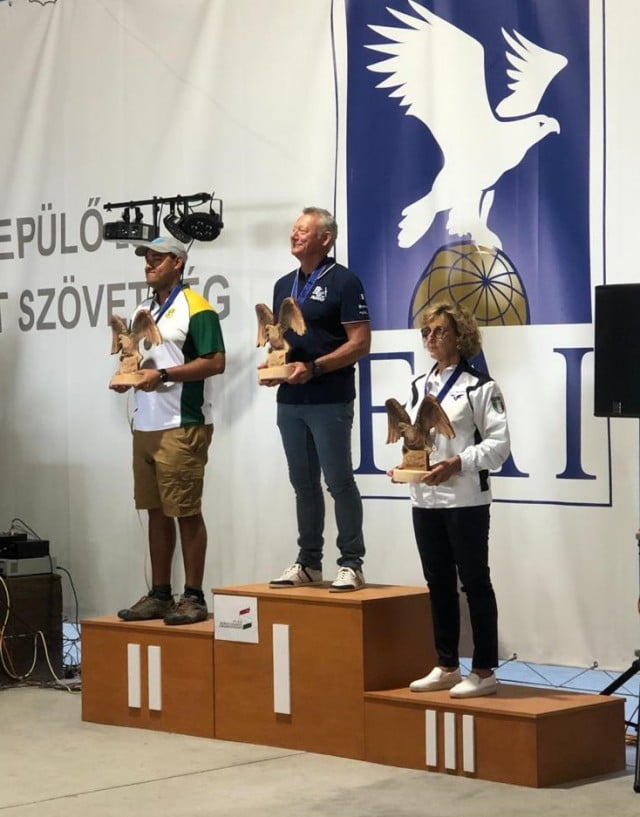 M. Acquaderni receives award for third place in team standings
Photo by A. Venturini